On these page you can find some pictures of old crossbows.
Click on the picture to enter the page.

Page 1 :

Page 2 :

Page 3 :

Page 4 :







"VOETBOOG"
Crossbow as used in Flanders, powered by a windlass
Click on the pictures below to see a larger view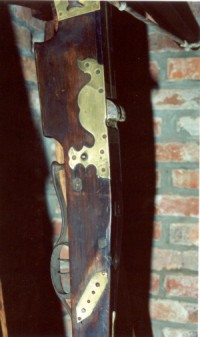 Not a complete picture,
look at the center less nut.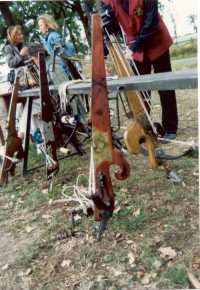 Various models of "voetboog"
at a tournament.
In front an activated bow constructed around 1950.
Not a complete picture,
but a nice decoration plate beside the tiller and nut cage.

Crossbow built in1990.
Draw force: ~350 kg - 775 lbs
(A replica of this model can be ordered)




Detail of the nut and sight system

Prod end with bowstring

Detail of a windlass
Replica of an old model.
Arrows used on the above crossbow, for target shooting: